Full Highlights Hair Color Alderwood are more than just blonde. Highlighting hair is lightening sections beyond the base color. You may associate highlights with blonde, but highlights can be any color if they are lighter in contrast to the surrounding hair. You can have warm black hair with subtle dimensional highlights only one shade lighter.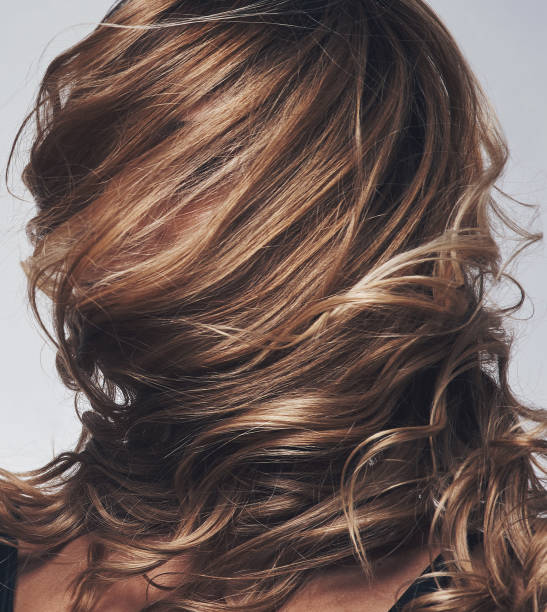 Full Highlights are all over dimension and depth throughout the hairstyle.
Full Highlights give a brighter, fuller look to the hair and work on any starting color.
Full highlights start from the roots and go down to the ends of the strands, making sure no area is left untouched by the bleach or dye.
Full Highlights are usually done once every four to six weeks to maintain color and prevent over-processing of the hair.
Full highlights can be done on short, medium, or long hair.
When it comes to making a big change, going from dark to light hair is a popular option. Full highlights are great for fine hair, as they can help add more texture and dimension. With endless options available, you can go as subtle or dramatic as you like. And, because the color is versatile, it will look great regardless of your hairstyle. So, if you're considering a change, full highlights may be the perfect option for you.
Half Head Highlights Alderwood are an important part of the hair coloring process. They can help to create depth and dimension, and restore contrast that may be lost during highlighting. Lowlights are usually darker than your base color, so they can help to give your overall color more depth. Lowlights can also be used to correct highlights that may have lightened your hair too much. If you are considering highlights, be sure to ask your stylist about lowlights as well. Together, Highlight Hair Salon Alderwood and lowlights can create a stunning result.
There are a few additional points to consider when deciding between partial and full highlights.
Cost: Usually the biggest factor, and getting half the highlights is usually cheaper upfront. However, it may require more visits to upkeep in the long run. The type of hair is also important to consider.
Hair Health:Partial highlights are a great option if you're looking for a way to add some dimension to your hair without damaging it. Unlike full highlights, which involve bleaching all of your hair, partial highlights only lighten the hair around the face and temple area.
Maintenance: Partial highlights aren't as drastic as full ones, so the grow-out will be less visible.
Styling: Think about how you most often wear your hair. Is it pulled back into a ponytail? Or do you wear it half-up, half-down? Do you have bangs? This will play an important factor in deciding between partial or full highlights since you don't want to have an uneven placement of color.
Color: For an understated look, try partial highlights. But if you're looking for a dramatic change in your style, then full highlights are the way to go!
Highlight Hair Salon Alderwood is a great way to add dimension to your hair and can help to accentuate your features. When deciding between partial and full highlights, it's important to think about how much change you're looking for upfront.
If you're looking for something dramatically different, full highlights offer an exciting option. This unique look evenly distributes high contrast shades throughout your hair, creating a contemporary aesthetic sure to turn heads! Full Highlights Hair Color Alderwood can be paired with any hair color, and they are a great way to add dimension to your look.
Looking for a natural, organic hair experience that leaves you feeling and looking great in Alderwood? Look no further than Tiana Styles' Organic Hair Studio. Visit our website at www.organichairstudios.com or give us a call at (833) 681-2400 to schedule your appointment today!
GMB LINK: https://goo.gl/maps/S1RfJ2CFKAbKtsTp6